How To Choose And Purchase Your Own Domain Name
This guide is designed to help you understand the different options you have to choose a Name for your SimDif website.

Choose The Right Name For Your Site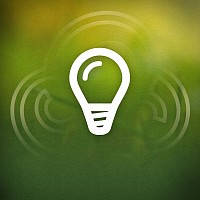 Simple advice for selecting the right domain name.
  • Take some time before purchasing your domain name.
  • Read it out loud.
  • Get a feel for how it will be received by others:
    - Is it easy to spell without mistakes?
    - Is the name easy to remember?
  • Shorter names are always better.
  • and of course, the domain name needs to be available ;-)
Should you use your brand or keywords in the name of your website?

You have 3 possible directions:
Which Domain To Use? ".com" Or ".simdif.com"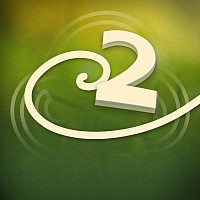 ".com" or ".simdif.com" ?
Should I use a SimDif domain or a personal domain name ? A good question.

Every website created with SimDif is welcome to use a free domain name, for example, "mysite.simdif.com".

You are probably asking yourself:

  • Is the free ".simdif.com" address sufficient?

  • Should you purchase a personalized domain name for your site?
How to Purchase a Domain Name for Your SimDif Site?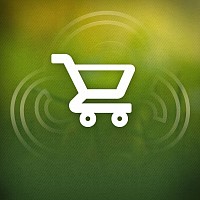 How to register your domain with YorName?

Please note, SimDif does not require you to have a Smart or Pro site to purchase your own domain name, you can do this with a Free Starter site.

1. Go to site settings (top right, yellow gear button).
2. Select "Site Address - Domain Name". 
3. Select the first green button "Purchase your own domain name with YorName.com".
4. Use the button "Go to YorName.com" and purchase your new domain name.
5. A couple of hours after the purchase, publish your site to link it to your new domain name.


Note: SimDif does not currently host your domain name's emails (e.g. me@mydomain.com). 
If you wish to set up a personalized email address, you can set one up using Zoho.com

Use an Existing Domain Name with Your SimDif Site

If you already own a domain name, you have 3 options for your new SimDif site:
• Transfer your domain name to YorName.com; pay for the current year at a reasonable price, receive a free https, and be able to use it with a free SimDif website. 
• Link your name from an outside registrar; If you prefer to stick with your current registrar (for example, you have a personal email account with them, or you paid for the domain name for an extended period) you can link your domain name to SimDif. To do this you must upgrade to a Pro site.
• Choose and purchase a new domain name; Sometimes, a new site with a new domain can be an opportunity to rethink the brand or identity of your business or activity. If you register your new name with YorName.com, you can use it with any SimDif site, Starter (Free), Smart or Pro.

Moving An Existing Website To SimDif

Can I use my previous site with SimDif?

You cannot move a website to SimDif but it is quick and easy to copy and re-organize your old content onto your new SimDif site.
You can also transfer or link a domain name you used with an old site to your new SimDif site.
Choosing an Email Service to Accompany Your Website

How to decide what email address you will use for your website?

If you are reading this, you are likely already considering using your own domain name for your SimDif site. 
It is important to decide what email address you will use for your business or activity, the one you use today or one based on your new domain name. 
Here are a few hints to help you choose what kind address suits your needs.